1/ Winy Maas
He builds some of the most beautiful contemporary buildings in the world. Architect Winy Maas opens the doors to a penthouse by Molteni & C in one of the 'Valley Towers' in Amsterdam.
Winy Maas likes to look up and see far. He likes to describe his architecture as 'social, open and intelligent'. An architecture that takes into account its environmental context, most often an urban environment, to better reveal and adapt it to the major social and cultural issues of today.
The son of a Dutch florist and landscape architect, Winy Maas (61) advocates a city model that is both denser and more intimate, railing against what he calls "urban sprawl". The idea is that our cities should evolve towards a better future.
The architecture and urban planning firm (MVRDV) that he founded in Rotterdam in 1993, together with Jacob Van Rijs and Nathalie De Vries, is one of the most important in Europe; it specialises in the construction of visionary and stylish towers, but also public places, cultural centres, apartment buildings, private houses, etc. A former student and collaborator of Rem Koohlaas, he advocates "positive elevation", i.e. buildings constructed like a "vertical village", which design a desirable future for our cities. The office has some 250 architects, designers and urban planners, spread between Rotterdam, Berlin, Paris and Shanghai, and works in no less than 47 countries.
In Amsterdam, it opens the doors of a penthouse high up in one of the emblematic Valley Towers (MVRDV). The flat has no less than three levels connected by a large spiral staircase and a private lift; the interior design and decoration are the work of home designer Co Van Der Horst (Amsterdam), in close collaboration with Vincent Van Duysen for Molteni & C. A fine balance between the pure and the lived-in. And a breathtaking view of the city!
2/ Olivier Dwek
As an architect, home designer and art curator, Olivier Dwek has established himself in Belgium and abroad in the light of modernity. he represents the alternative wave of modern classicism.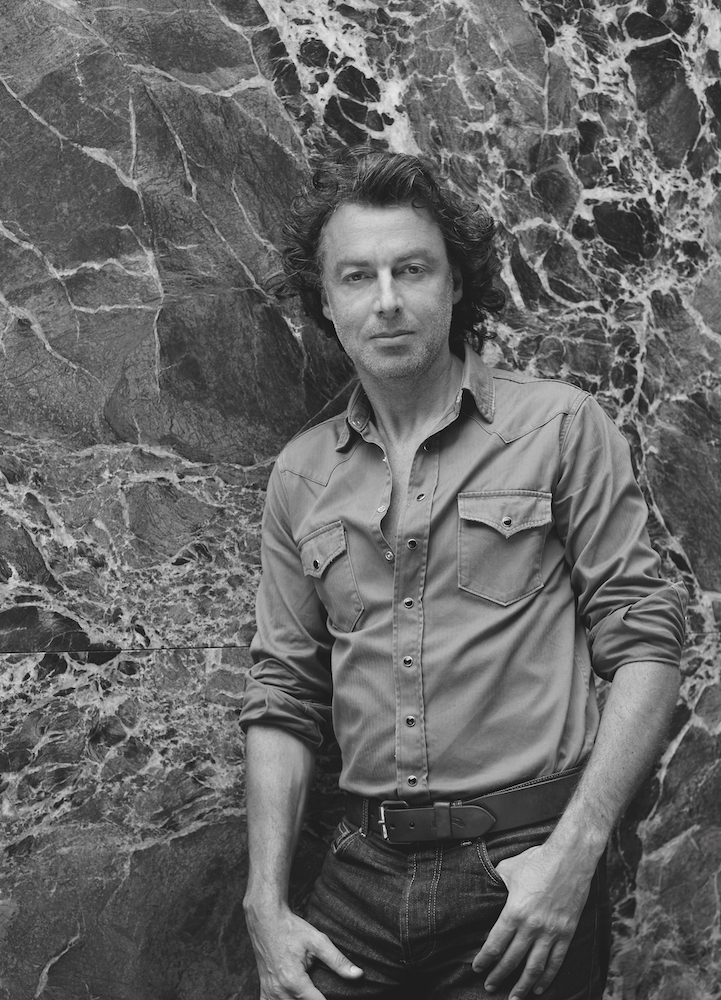 October 2022. At Paris+ par Art Basel, the new major contemporary art fair, the galleries in attendance competed with each other on elegance and their exceptional artworks, and some even entrusted the design of their stand to renowned designers. This was the case for the mighty gallery LGDR (New York London – Paris – Hong Kong), which invited the Belgian architect, Olivier Dwek, to design their ephemeral space, "whose curved walls evoke the inside of a seashell" … and you're sure to find a rare pearl! The sculpture looked majestic – with a mobile by Calder, a Nana by Niki de Saint Phalle and the iconic Zingara by Fausto Melotti put into dialogue with the works of Etel Adnan, Pierre Soulages or Lucio Fontana, Cy Twombly, Magritte and a magnificent series by Francesco Clemente.
Olivier Dwek is currently working on a new space for the Reiffers Art Initiatives Foundation near the Place Charles de Gaulle in Paris which is scheduled to open in 2023. For the Fondation CAB (Brussels – Saint-Paul- de-Vence, France) by Hubert Bonnet, dedicated to minimalist and international concept art, Olivier Dwek signed off the building's restoration, installing a flexible interior offering the spaces needed for experimentation. Gregory Lang signed off the design of the (ongoing) exhibition On The Lookout, particularly highlighting this work (Swing, transparent soft film, 2022) by Morgane Tschiember.
Olivier Dwek is also making his mark with the N.E.S.T. Foundation, located between Ghent and Kortrijk in Belgium, which brings together the passion of prominent contemporary art collectors for Bruce Newman, Christopher Wool, Danh Vo and Franz West as well as Gunter Forg and Wolfgang Tillmans among others.
3/ Bruno Erpicum
Sobriety, minimalism and luminosity inevitably feature in Bruno Erpicum's designs. An artful combination of the uncluttered but lived-in.
When visiting a house designed by the Atelier d'Architecture Bruno Erpicum & Partners (AABE), the lingering memory is that of the sheer joy of walking through it. The feeling of space, the ideal proportions, the perfect harmony of materials and the almost physical presence of the light. "I never tire of this elegant way of arranging space," says Bruno Erpicum, "and the fact that the decoration tends to take a back seat to the surroundings themselves."
An architectural project is tackled by working around a whole range of constraints, he says, but the foremost aim is to create an environment that is conducive to human activity. With almost forty years of experience under their belt, Bruno Erpicum and his team take on projects as diverse as residences, commercial and/or office buildings,
I never tire of this elegant way of arranging space and the fact that the decoration tends to take a back seat to the surroundings themselves.
museums and galleries. In Belgium and throughout Europe, but also in the United States, South Africa and the Caribbean. So what is the perfect architecture in his view? The Barcelona Pavilion, a perfect copy of the German pavilion at the 1929 International Exposition designed by Ludwig Mies Van Der Rohe (1886-1969) and interior designer Lilly Reich (1885-1947). One of the most beautiful buildings in the world, says Bruno!
Similarly, the influence of Frank Lloyd Wright and the way his buildings blend in effortlessly with their natural surroundings is central to his approach. In his experience, 90% of the elements of an architectural project are dictated by the terrain itself. He also likes to play around with the interior/exterior, not really knowing if you are inside or outside!
4/ Jürgen Mayer H.
Projects at the crossroads between architecture, communication and new technologies.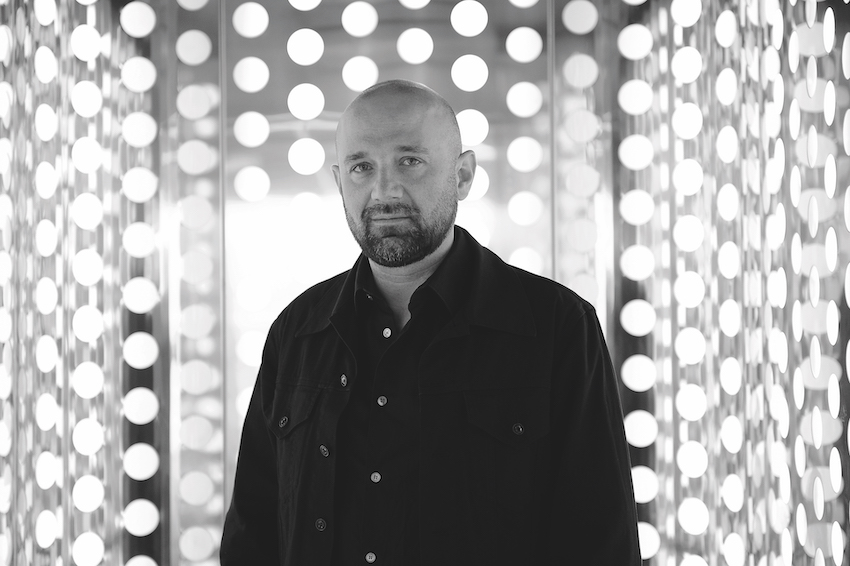 It has become synonymous with Seville. The Mushrooms of Seville is a wooden structure (L 150 m x W 75 m x H 28 m) designed by the Berlin-based architecture firm J. Mayer. H. It is made up of 6 parasols in the form of giant "mushrooms", of which the "caps" are connected to each other. Jürgen Mayer himself says that the structure's design is inspired by the vaults of Seville Cathedral and the centuries-old trees in the adjacent square. According to the engineers (Arup), such a superstructure could not have been built with the technology available, as the connections between the pieces of wood would not have been able to withstand the various mechanical stresses. The solution? The use of an epoxy resin glue which, in holes drilled in the wooden pieces, fixes the steel rods together, allowing the elements to be assembled. Mayer has won several prestigious awards – not only for this piece, but also for other projects such as the new Court of Justice in Hasselt (Belgium), Mestia airport in Georgia, the ADA building in Hamburg, or the Danfoss Universe theme park in Denmark.
5/ Vincent Van Duysen
Vincent Van Duysen implements the most diverse range of projects, both residential and commercial. His objective is the quality of the "abitare", living of those who experience it.
Throughout his projects, you constantly discover the same core elements, whether in the architecture and interior or in the chosen objects: elements of form, geometric order and context. Van Duysen defines his signature as follows: "I see my style philosophy as the application of pure and tactile materials which then results in a clear and timeless design." And indeed, with his beautiful, serene projects, this Belgian architect has conquered the national and international world of interior and architecture. Since each project he undertakes is unique, he does not have any favourite. But if pressed to choose, then it is his own home: "My home is a constant source of inspiration for me. I worked with an intentionally Belgian palette that offers a combination of rough, woven textures, but also very natural, smooth surfaces such as plaster, wide poplar floorboards and Belgian bluestone. In short, an urban oasis in which to find rest."
He has many sources of inspiration and is considerably influenced by modernist architects whose work displayed a cross-over of fluidity, sensuality and material substance. Think of Ludwig Mies Van Der Rohe, Luis Barragán, Le Corbusier, Louis Kahn, Dom Hans van der Laan and Peter Zumthor. According to Van Duysen, too many to list. His international recognition came quickly with, for example, the Henry van de Velde Lifetime Achievement Award. Furthermore, Vincent Van Duysen was employer and inspirer of leading designers such as Glenn Sestig, Marc Merckx, Dieter Vander Velpen and Nicolas Schuybroeck, who all gained experience with Van Duysen.
6/ Kengo Kuma
From pavilions to large-scale projects, in all the works of Kengo Kuma, nature, light, and the sites in which they are situated take centre stage.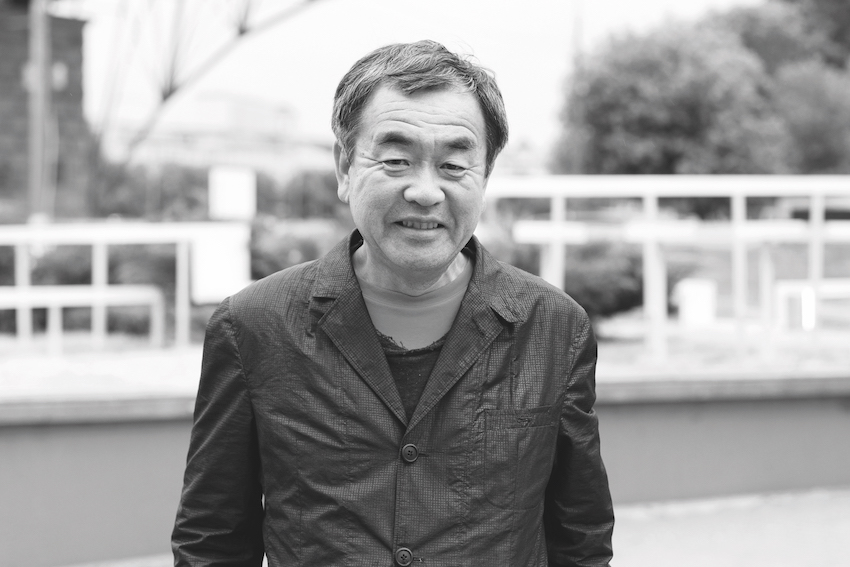 The obvious conceptual experimentation of Kengo Kuma is always accompanied by a deep connection with Japanese tradition. Merging with nature and listening to the materials. In cities under the dictatorship of concrete, he imposes oak, bamboo, cedar and larch (The Exchange) alongside ceramics and stone – proving that there are alternatives out there. The use of light (Botanical Pavilion) is a central feature and brings his creations to life. Glass is a part of it, just like on the façades of the FRAC in Marseille.
Another characteristic feature is his particularly expressive decorated façades. He plays with anodised aluminium panels arranged in an origami style for the Conservatoire de Musique et de Danse in Aix-en-Provence, France, or stuns with an aluminium mesh façade for an office block in Shanghai, China. A constant that is close to his heart is the proper integration of his works into their environment, brilliantly illustrated in the WaterGlas House in Japan or the V & A Dundee in Scotland. Current computer technologies also mean that he is able to design particularly elegant and original shapes (Kithul-Ami). The Japanese architect founded his workshop, Spatial Design Studio, in Tokyo in 1987. It has now been re-named KKAA (Kengo Kuma & Associates) and operates multinationally with hundreds of projects on all continents. The Parisian studio opened in 2008. In 1997, he received the prestigious Prize of the Architectural Institute of Japan, and in 2016, he won a Global Award For Sustainable Architecture. Among many others.
7/ Sou Fujimoto
L'Arbre Blanc functions as a plant and shapes its appearance according to its environment.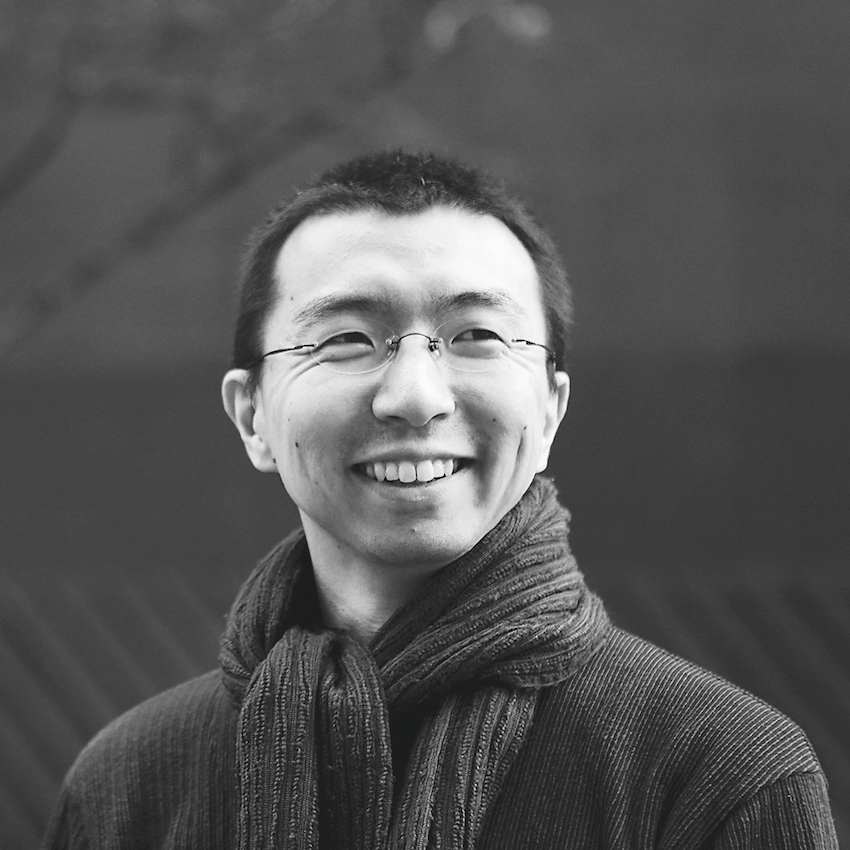 Crossed by mountains and forests, the island of Hokkaido where the Japanese architect was born has had a great influence on him, as he places nature at the heart of his developments alongside architectural quality, audacity and sensitivity. Founded in 2000, the Sou Fujimoto Architects agency also set up in Paris in 2015, where it operates in the fields of architecture, urban planning, research and innovation. The temporary, flexible and semi-transparent structure of The Cloud, inspired by organic shapes, remains one of his favourite works, while one of his most wellknown is L'Arbre Blanc in Montpellier, a 10,000 m2 17-storey tower that functions as a plant and shapes its appearance according to its environment. In 2019, this award-winning celebrity was selected along with 23 other architects to "reinvent Paris". His latest creations include the House of Music in Budapest, and its immense undulating roof covered in hundreds of craters to better accommodate the surrounding vegetation.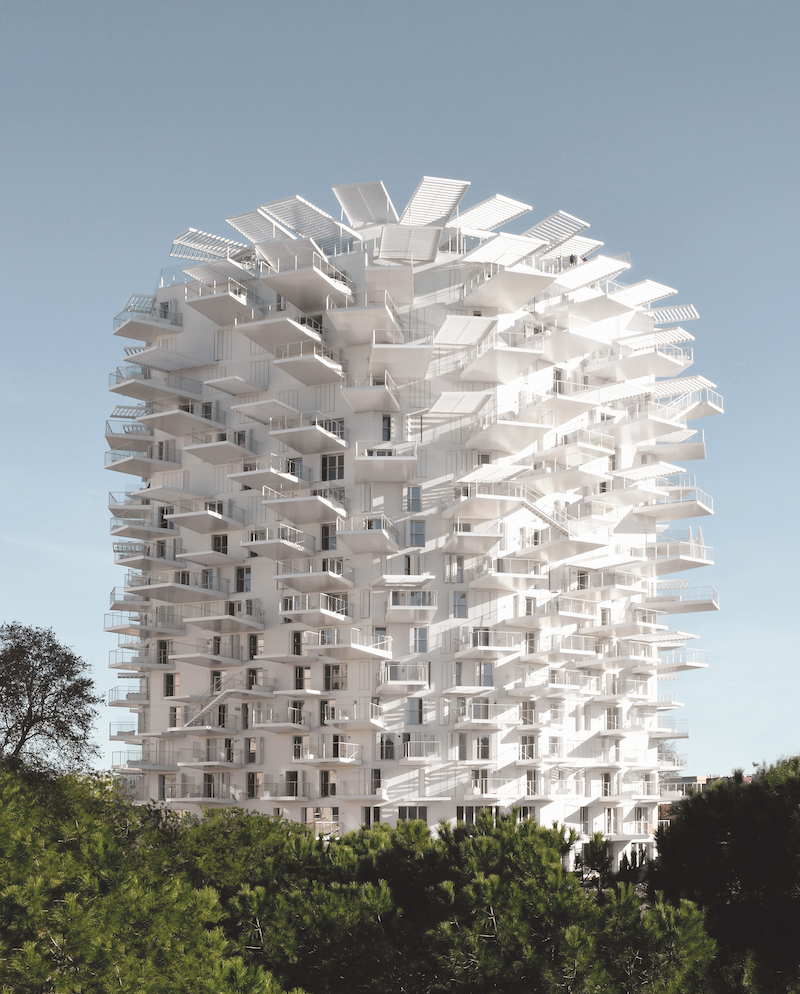 8/ Milad Eshtiyaghi
As a blueprint, White House in Arendal, Norway, is part of the flat surface of the water that meets the mountains in the background.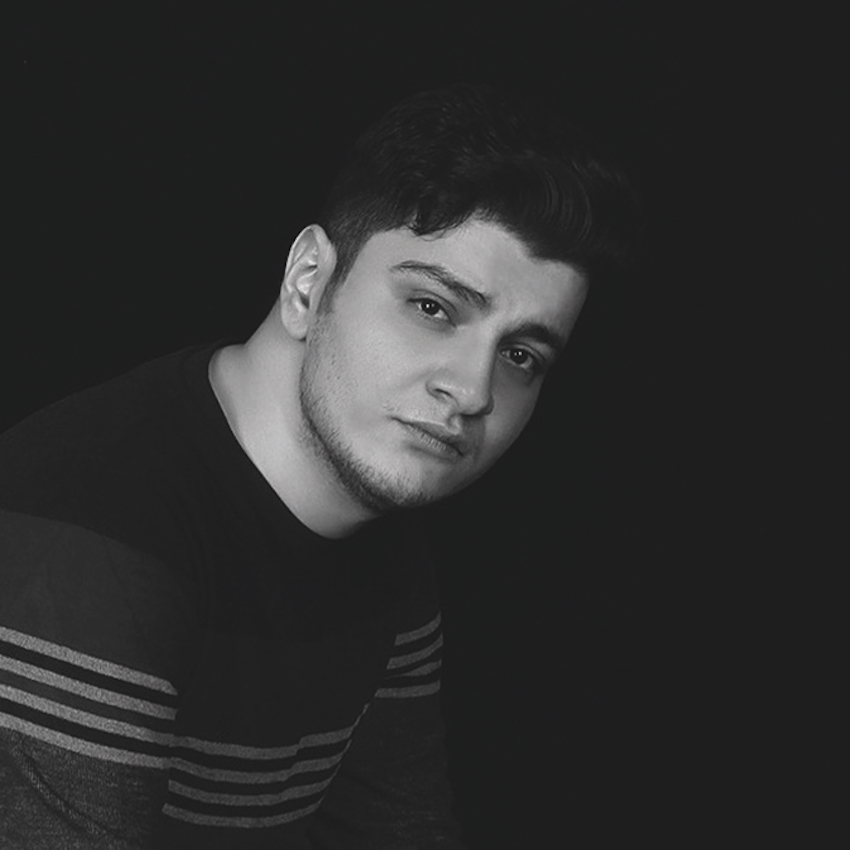 The Iranian architect, Milad Eshtiyaghi, worked in many architectural offices before founding his own agency in 2016. Minimalist, eco-friendly, durable and hard-hitting, his projects never fail to generate a response. With one commitment: to preserve natural sites as much as possible. His sculptural works include the Mountain House in British Colombia: a dizzying, gravity-defying cantilevered structure on the mountainside. Designed as a stack of large glazed boxes, the house offers an unforgettable outlook. In Florida, on a lake, he developed Tree Of Life, a complex of several grassroofed villas that, when viewed from the air, resembles a tree. The main thoroughfare represents the trunk and each house is in the shape of a leaf. As a blueprint, White House in Arendal, Norway, is part of the flat surface of the water that meets the mountains in the background, and its form was created according to the climate. He is also the designer of the highly expressive Covid House, in the shape of the virus, suspended by cables from the surrounding rocks.