How do you see your work as an architect and designer?
Architecture and design is my life, I never stop thinking about my projects.
I love working with my studio, Studio Urquiola, since its inception in 2001. I consider it a "community studio". Living together is one of my fundamentals. Sharing is crucial. It is always by sharing that a good project takes shape. Also, working at different scales, from the micro "d" of design to the big "a" of architecture, helps me to find interesting solutions for housing, hotels or retail.
What is your leitmotif?
Without obsession and stubbornness, you can't innovate.
Are you interested in trends?
Basically, as a designer, I must say that I have never been interested in trends. My work is based on research, on the way I interpret contemporaneity, while trying to create forms of empathy; expressing the mood of the time or of a place.
Where do your inspirations come from?
Inspiration is not something that comes to me when I'm sitting at my desk, it comes from my perception of what's around me; breathing in the air, looking at things differently…
Do you think about the future of your creations?
When I start a project, I start by talking to those who work with me. They know that we are setting out on a kind of journey whose destination we do not yet know. Each contemporary project I undertake is unique and time then decides its value or relevance. I think that the notion of timelessness is reserved for iconic pieces of design furniture, which are not insignificant products because they have managed to pass through several eras.
How do you work as an art director at Cassina?
At Cassina, I work as a team to intelligently reinterpret design icons. This means working closely with the designers' foundations and rights holders and with the publisher's archives to bring the classics back into the spotlight while turning them to a new audience. By interpreting them with the latest technologies and sustainable materials, they become contemporary again. The Soriana sofa designed in 1969 by Afra and Tobia Scarpa is now available with a new ecological and sustainable cover. Its original polyurethane mould has been replaced by a series of bags filled with biological microspheres and its upholstery is now made of recycled PET fibre.
How do you think sustainable design can be achieved?
This is a matter of time. Durability and time are closely linked. We need to think of so-called sustainable furniture in the sense of high-quality furniture that accompanies us through all the moments of our live. Designing in this way implies a broad awareness: we humans are not alone on earth, and we are all connected and interdependent. To live together and achieve this "sustainability" and healthy relationship with nature, we must listen to each other and share. My work is sometimes like playing a game where the rules are redefined: researching, experimenting and testing things with others… Experimenting pushes the limits of a company, a material or a technology. I'm lucky that my partners at Studio Urquiola can each play this game with me.
What is your optimism based on?
I let myself be "contaminated" by the different cultures that surround me at my studio, through my collaborations with design brands, recently Andreu World, Bolon and cc-tapis, and through my encounters while travelling. Being a sponge of sorts allows me to reflect on the future and also to look back at the past. I agree with the expression of the British art director Peter Saville, designer for Kvadrat (a brand I have been working with since 2010): the "cultural continuum". There is no such thing as a total change in culture, every new thing leads to a form of continuation and a thoughtful, global awareness. As artistic director of Cassina, I work with over 100 years of history and 600 pieces of archive material. It can be difficult not to be intimidated by this heritage. So it is through openness and dialogue that I am able to innovate with optimism.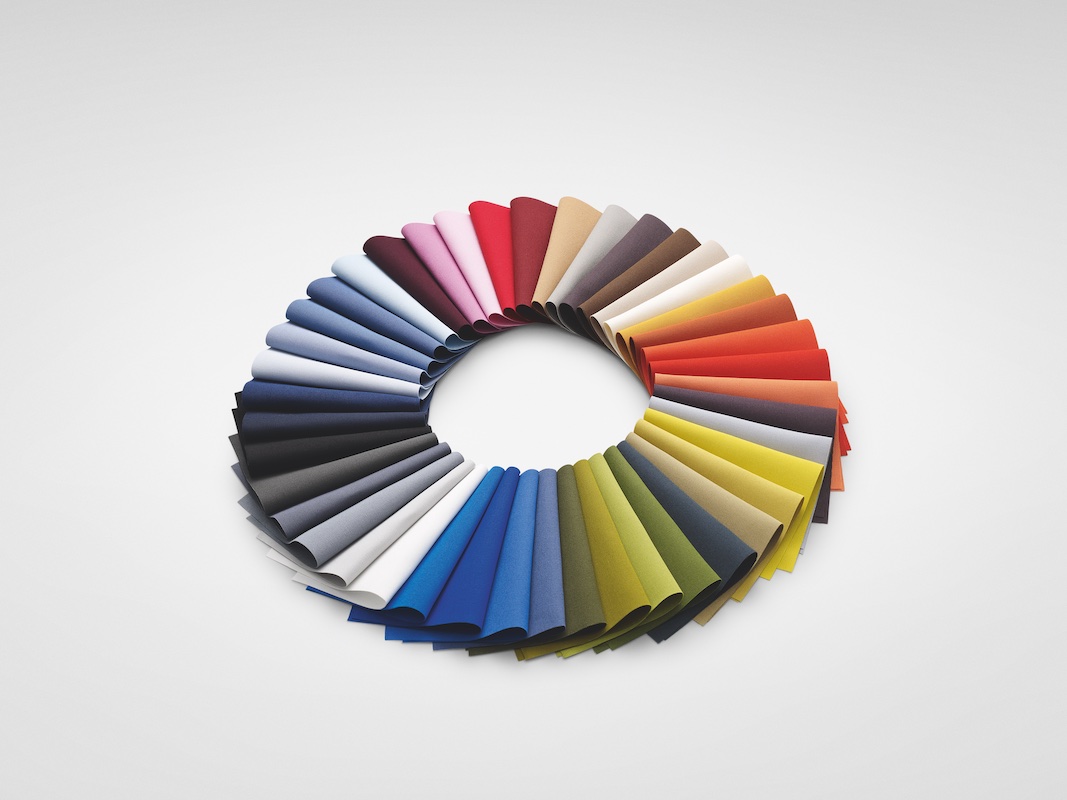 How does Dudet, one of your latest creations for Cassina in 2021, sum up your creative process?
The Dudet armchair is a cheerful piece of furniture and a free reference to the inventiveness of Italian architecture and design in the 1970s. This product has a gesture and a synthetic spirit. The seat is based on simple lines, defined by three individual upholstered elements: a seat cushion and two tubular parts that form a continuous line of legs, armrests and backrests. Also, as I am always very attentive to the circularity of products, the foam of the internal upholstery of this chair can be easily separated from its structure at the end of the product life cycle.
What about Bio-mbo, which reinvents luxury bedding and offers wellness features?
The Bio-mbo bed, designed with Cassina LAB research, is thought of and designed as the ultimate refuge. A retreat, a place where we can live out our dreams peacefully. The headboard is at the heart of this product and can create an alcove in a bedroom, which allows for noise absorption and air purification. It is upholstered with the innovative textile material theBreath, which works as a pollution filter.
What do you expect from the future of interior design and furnishing?
Fluid living spaces, well-defined places to work and hotels that feel like big houses. So we need empathetic emotional materials to help us reconnect with our spaces. Designing better and smarter surfaces and fabrics to create a healthier and safer environment is already on the agenda for many companies in the design and architecture sectors in the years to come. And above all, nature must be included in our daily lives and living spaces. We must no longer consider nature as a pretty setting, but as a part of ourselves. Ecology must be our driving force.